Cow's milk allergy or 'CMA' (sometimes referred to as cow's milk protein allergy or 'CMPA') is an allergic reaction to the proteins in cow's milk. It is one of the most common food allergies in children under 5 years, affecting 2-7.5% of babies.1
The symptoms of CMA result from the body's immune system detecting cow's milk proteins as potentially harmful, which leads to an immune system response. This response results in the common digestive, respiratory and skin reactions associated with CMA.2
The type of CMA a baby has depends on how the immune system responds to the cow's milk protein.1 Your baby can also have a mix of both types of CMA and can therefore show both immediate and delayed symptoms.2,3
What are the symptoms of CMA?
IgE-mediated or 'immediate' CMA
Some babies' immune systems react immediately after ingesting cow's milk proteins through antibodies called IgE, with symptoms appearing within minutes1,2
Non-IgE-mediated or 'delayed' CMA
Other babies' immune systems have a different and much slower reaction to cow's milk protein, with symptoms appearing hours or even days after ingesting cow's milk1,2
CMA has a variety of symptoms, many of which can be similar to the expected behaviour of a baby. Symptoms include:4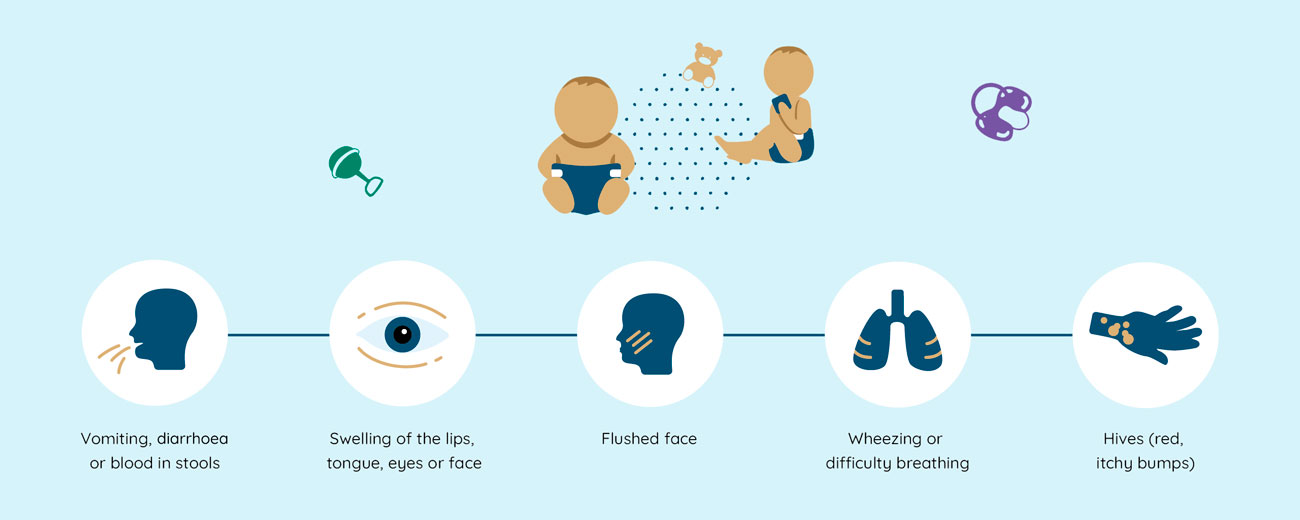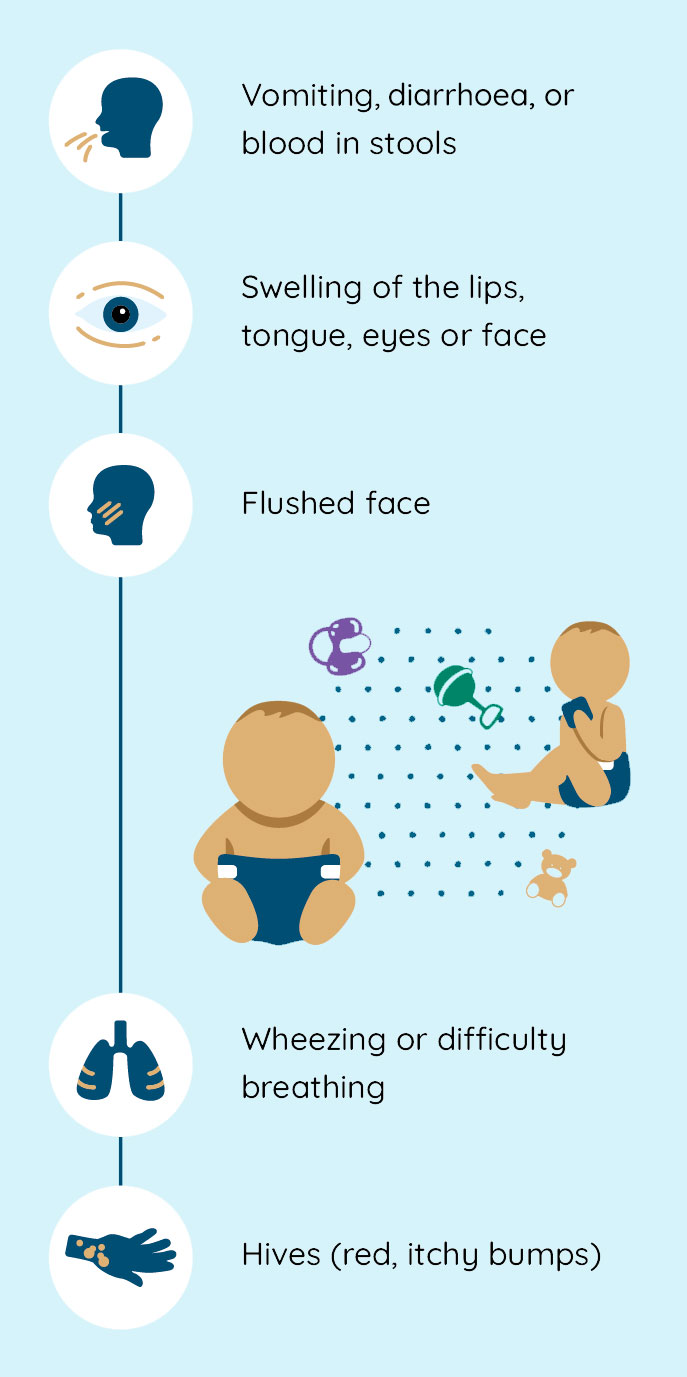 Does my baby have CMA?
The common nature of these symptoms (e.g. diarrhoea or a rash) may mean that some parents are reluctant to speak to their healthcare professional at first.
However, the process for diagnosing CMA can take a long time for many parents, with research showing that it takes an average of 10 weeks and 4 visits to a healthcare professional from the first sign of symptoms.5
Being able to spot the signs of CMA yourself may help speed up this process — if your baby is showing one or more of the symptoms in the checklist below*, you may wish to set up an appointment with your baby's GP to discuss further.